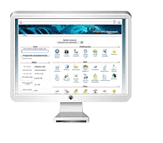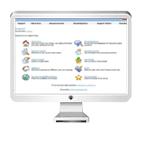 Here at WHB we have much easier solutions when it comes the point to maintain lots of domains and many Hosting together. We use complete client management, billing and support solutions to give our client a overall look of all our services. Just one click and manage all your accounts.

To be simple and helpful to our clients we are at their service round the clock every day throughout the year.

WHB has a strong team who can secure your web sites with giving you scheduled backups. This is done by our experienced and hard working backup team. We also take the responsibility to secure your website by installing softwares like anti-virus and maximum security by setting difficult passwords for it. We also give the power to the customer by giving the backup option in the hosting control panel. So you can take the backup anytime you wish to.

Things keep on changing and people now-a-days prefer online shopping instead of going out and hunting for a single thing. We at WHB will create and convert our business online for oyur and your clients convenience. Various shopping carts can be installed and people can shop in just one click. We create and design you a unique online shopping store with the help of our creative designer team.

We provide you unlimited mailing accounts for your main domain and sub domain. We give you also the web mail solutions when you are on your move. You keep on move and we give you the access to check your mails while moving.

In shared Windows Web Hosting, your web site gets hosted on a server that is shared by 100 other web sites. WHB shared Windows Web Hosting servers gives adequate RAM and CPU resources to fulfill the need. However, in this shared Windows Web Hosting environment you will be sharing the server's RAM and CPU resources with multiple clients. We put certain restrictions in order to protect our servers' quality of service as the quality of service will degrade if a single user uses all the resources. It also allows us to prevent overselling of any one single server's services, which means all WHB customers see a higher level of performance.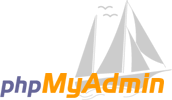 Database is where one store their information and MySQL is the web's most popular open source database engine. Applications run faster in MySQL as it controls the majority of web applications. We give you the authority to create unlimited MySQL databases which can be managed by your control panel. At CHL we provide you the authority to access, edit and control your database with apre- installed and configured version of PHP MY Admin.

FTP which is known as file transfer protocol and is necessary to transfer the files and folders from your local computer to the remote server and our protocol works with the most used FTP clients say for Filezilla, Smart FTP, etc.
DNS is domain name server provides the link between your website name and the internet address called IP. DNS Management here will give you an access to change your DNS, make a C NAME record or an A record or MS record.